Top 15 Chinese Cartoons and Animated Kids Shows on YouTube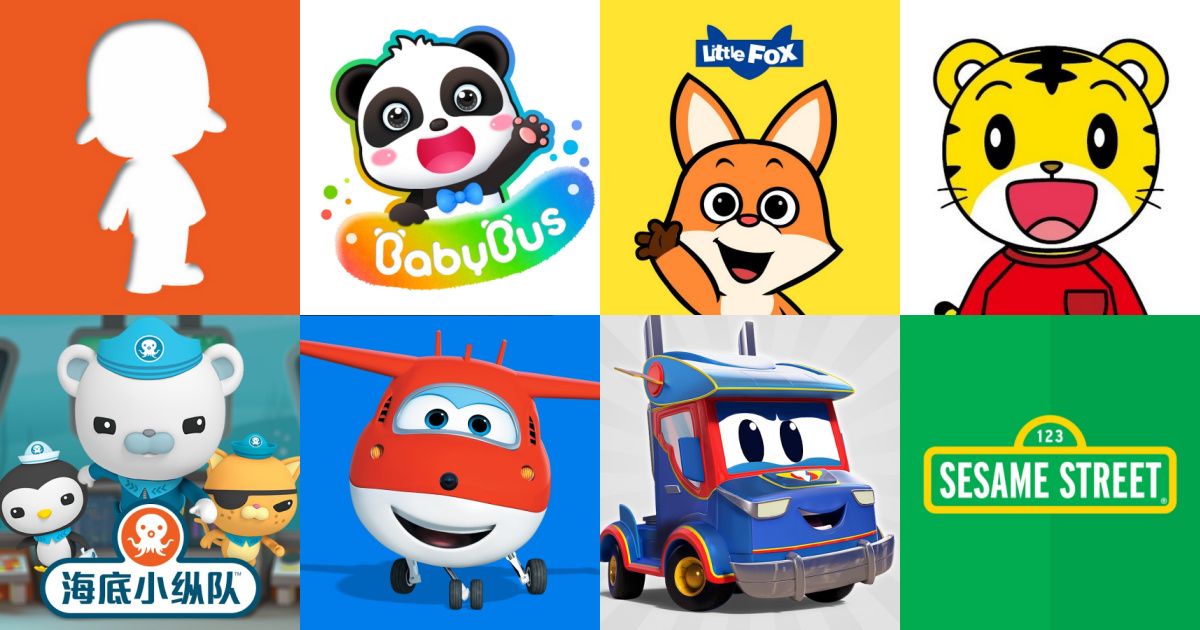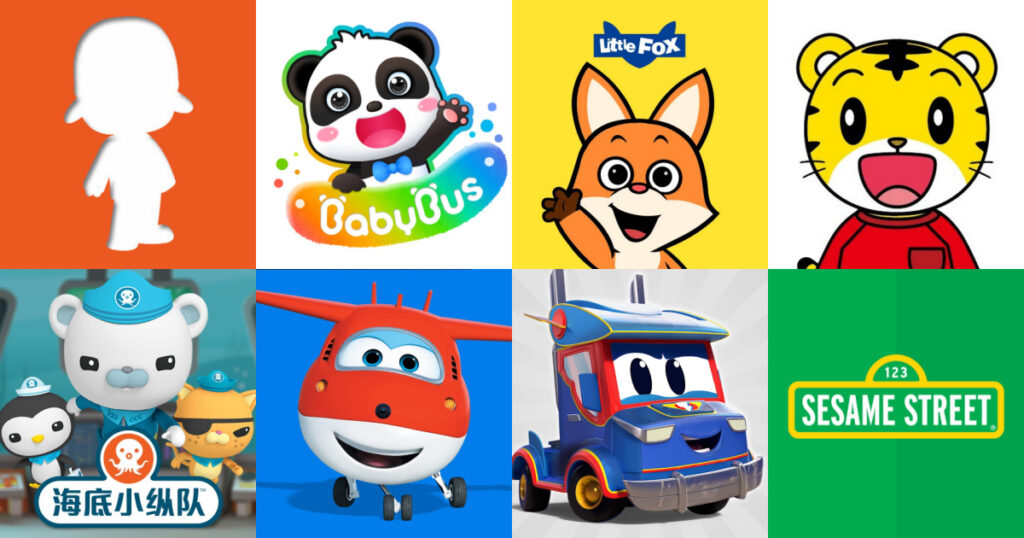 Parents who teach their children Chinese often use cartoons to spark interest and make the language fun at home. The best part is that many popular Mandarin Chinese cartoons for kids are free on YouTube! With this list of 15 popular animated shows in Chinese, your kids will have plenty of cartoons to watch all year.
If you're worried about Chinese cartoons being too fast for your kids, check out my tips on how to slow down YouTube videos at the end of the post.
JUMP START GUIDE TO TEACHING KIDS CHINESE WITH KINDNESS & CONNECTION
Free 7-Day Email Course Delivered to Your Inbox
CHALKACADEMY.COM
Top Mandarin Chinese cartoons and animated shows for kids
Here are 15 popular Chinese cartoons that I've watched with my bilingual American kids. These animated shows are also popular among 3 to 8-year-old children in China, Taiwan, Singapore, and other countries. Each cartoon episode lasts between 10 to 40 minutes.
Recommended: Fun and Educational Live Action Chinese YouTube Shows for Kids
Baby Bus 宝宝巴士
Baby Bus 宝宝巴士 (Bǎobǎo bāshì) is one of the most popular cartoons produced in China. Two anthropomorphic pandas, KiKi, Miumiu, and their friends learn about friendship, safety, daily habits, art, and science through nursery rhymes, songs, and stories.
Watch Baby Bus in Mandarin Chinese on YouTube.
Chibi Maruko-Chan 小丸子
Originally produced in Japanese, Chibi Maruko-Chan 小丸子 (Xiǎo wánzi) is a popular manga series about family and school life in a small town. The series centers around Maruko, a 3rd grade student, and relatable experiences and challenges of daily life.
Watch Chibi Maruko-Chan 小丸子 in Mandarin Chinese on YouTube.
Little Fox Chinese
Wondering which cartoon is the best for beginners? Little Fox Chinese is the best cartoon for kids learning Chinese. Topics like daily routine, classic folktales, and major holidays are introduced through short animations and catchy songs. Each video has subtitles in simplified Chinese and Pinyin.
Watch Little Fox Chinese videos on YouTube.
Octonauts 海底小纵队
Octonauts 海底小纵队 (Hǎidǐ xiǎo zòngduì) is a show about a group of eight animal friends and their underwater adventures. The animals include a polar bear captain, penguin medic, daredevil kitten, puppy photographer, scientist sea otter, engineer bunny, octopus oceanographer, and Tunip, a vegetable-animal hybrid.
Watch Octonauts in Chinese on YouTube.
Paw Patrol 汪汪隊立大功
The team of pups in Paw Patrol 汪汪隊立大功 (Wāngwāng duì lì dàgōng) are always busy being brave heroes! Each pup has an important community role, such as firefighter and construction worker, and they use their skills to be heroes. Through stories, rhymes, and songs, their teach kids that it's important to help those in need and take care of animals.
Watch Paw Patrol in Chinese on YouTube.
Peppa Pig 小猪佩奇
Feisty 4-year-old Peppa Pig 小猪佩奇 (Xiǎo zhū pèi qí) is the star of this show about regular family life. Each episode shows Peppa experiencing common childhood activities like swimming, playdates, and visiting grandparents. While this show has tons of loyal fans, some parents find the dialogue to be concerning.
Watch Peppa Pig in Chinese on YouTube.
Pinkfong 碰碰狐
Pinkfong 碰碰狐 (Pèng pèng hú) is a South Korean edutainment company best known for the Baby Shark song. They also feature other animals in other music videos with catchy tunes that easily get stuck in everyone's head.
Watch Pinkfong music videos in Mandarin Chinese on YouTube.
PJ Masks 睡衣小英雄
PJ Masks 睡衣小英雄 (Shuìyī xiǎo yīngxióng) is an animated show about three 6-year-old children who go to school during the day and transform into superheroes at night when they put on their magical pajamas and fight crime throughout the night. Teamwork and helping other people are central themes in this TV show.
Watch PJ Masks in Chinese on YouTube.
Pocoyo 小P优优
Originally produced in Spanish, the beloved Pocoyo 小P优优 (Xiǎo P yōuyōu) stands out with extremely simple animated 3D characters against a plain background. The cute show focuses on friendship and character interaction without the typical flashy overstimulation of mainstream cartoons.
Watch Pocoyo in Mandarin Chinese on YouTube.
Pororo 淘氣小企鹅啵樂樂
Pororo the little Penguin 淘氣小企鹅啵樂樂 (Táoqì xiǎo qì'é bō lè lè) is famous in South Korea, and the cartoon has been dubbed in Chinese. This show features kind animal friends with distinct personalities and interests. Through various adventures and challenges, they learn how to work through problems and support each other.
Watch Pororo in Mandarin Chinese on YouTube.
Qiao Hu 巧虎
Qiao Hu 巧虎 (Qiǎo hǔ) is an extremely popular Taiwanese program featuring a mix of animation, real people, and puppets who teach kids about healthy daily habits, relationships, and basic academic concepts like shapes and colors.
Learn more about the Qiaohu DVD and magazine subscription program here. Watch Qiaohu on Youtube.
Thomas and Friends 湯瑪士小火車
Thomas the train 湯瑪士小火車 (Tāngmǎshì xiǎo huǒchē) and his friends have been entertaining children for decades! In this wholesome Chinese cartoon, Thomas learns how to admit mistakes, help others without expecting rewards, and face fears with the help of good friends.
Watch Thomas and Friends in Chinese on YouTube.
Common questions about Chinese cartoons for kids
Can kids learn Chinese from TV shows? What if the videos are too fast for my children? Here are tips for maximizing learning during Chinese cartoon time with kids.
Can kids actually learn Mandarin Chinese from cartoons?
Since children learn Chinese through immersion, they need plenty of chances to hear the language. Ideally, kids are actively participating in conversations with real Chinese-speaking people. If you have limited time, the best course of action is to focus on speaking Chinese consistently at home.
If extra Chinese exposure is needed, age-appropriate shows can help your child become familiar with the language. In particular, watching slower-paced shows together with a caregiver can make a passive experience become interactive and more effective.
Parents can help kids make connections between shows they watch and real-life experiences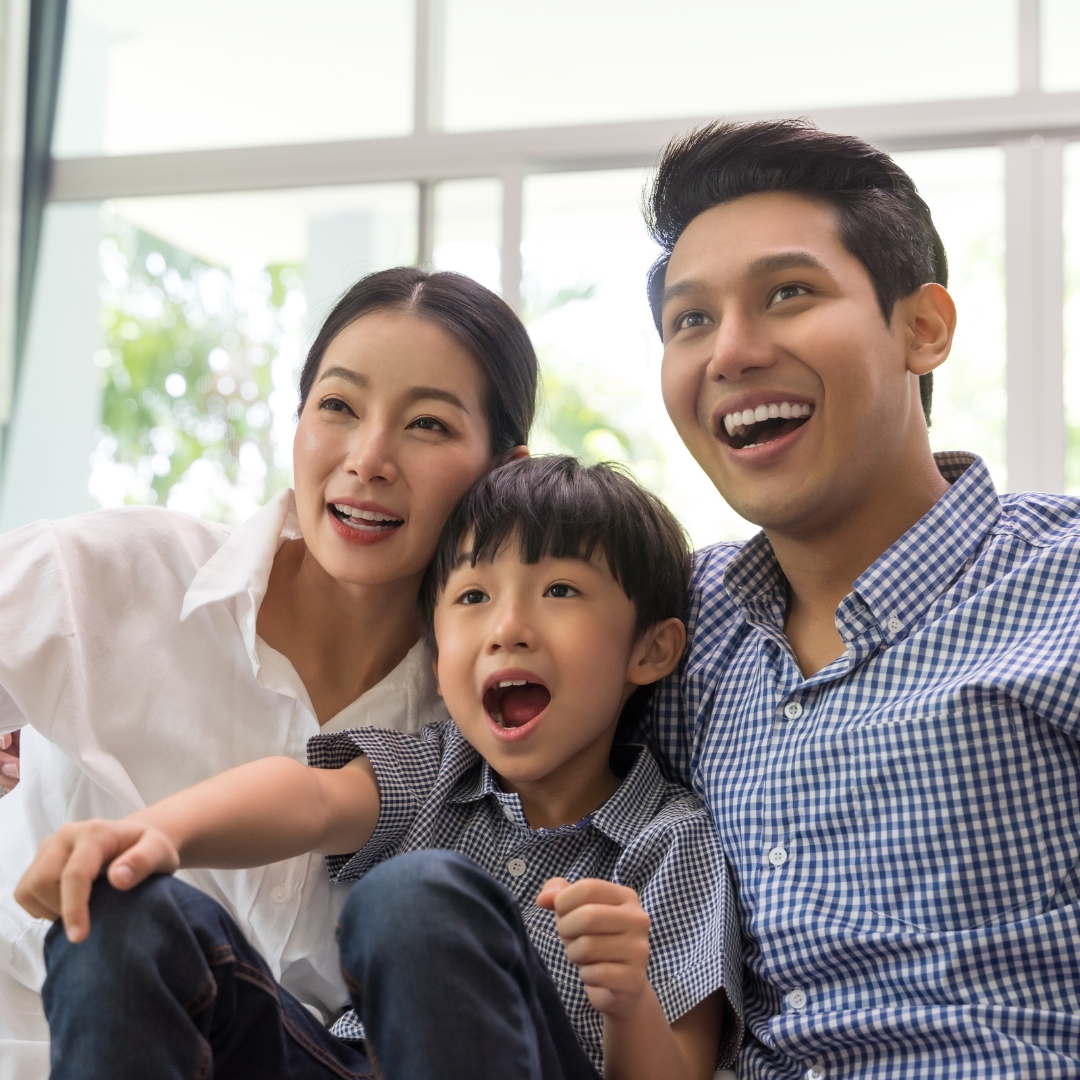 How to slow down Chinese shows on YouTube
If the speed of the speaking and animation is too fast for your child, here's how to slow down YouTube videos.
Click on the gear icon (settings) in the bottom right corner of the screen.
Click "Playback speed"
Decrease the speed to 0.75.
If that is too slow, click on Custom.
Use the slider to adjust the speed by 0.05 increments.
How much time should my child watch Chinese cartoons?
For general screen-time in children, the American Academy of Pediatrics offers the following recommendations:
Age 0-18 months:

No screen-time except for video-chatting with relatives

Age 18-24 months: Watch limited, high-quality shows together with caregivers to ensure understanding
Age 2-5 years: Less than 1 hour of per day together with caregivers to ensure understanding. Set a time limit and clear expectations.
Age 6+ years: Set a time limit in the daily or weekly routine. Talk to kids about how excessive cartoons can have affect behavior, creativity, physical activity, weight, vision, and sleep.
How to find more Chinese cartoons for kids on YouTube
If you don't see your child's favorite cartoon here, you can Google search "Cartoon name 中文" (zhōngwén / Chinese); for example "Octonauts 中文".
For a general cartoon search, you can Google 兒童卡通 in traditional Chinese or 儿童卡通 in simplified Chinese.
More Chinese cartoons, shows, and movies for kids
What are your favorite Chinese cartoons for kids?
Have you watched any of these Chinese cartoons yet? What other shows for kids would you recommend? Please share in the comments below! We'd love to learn from your family.