Best Korean Disney Movies for Kids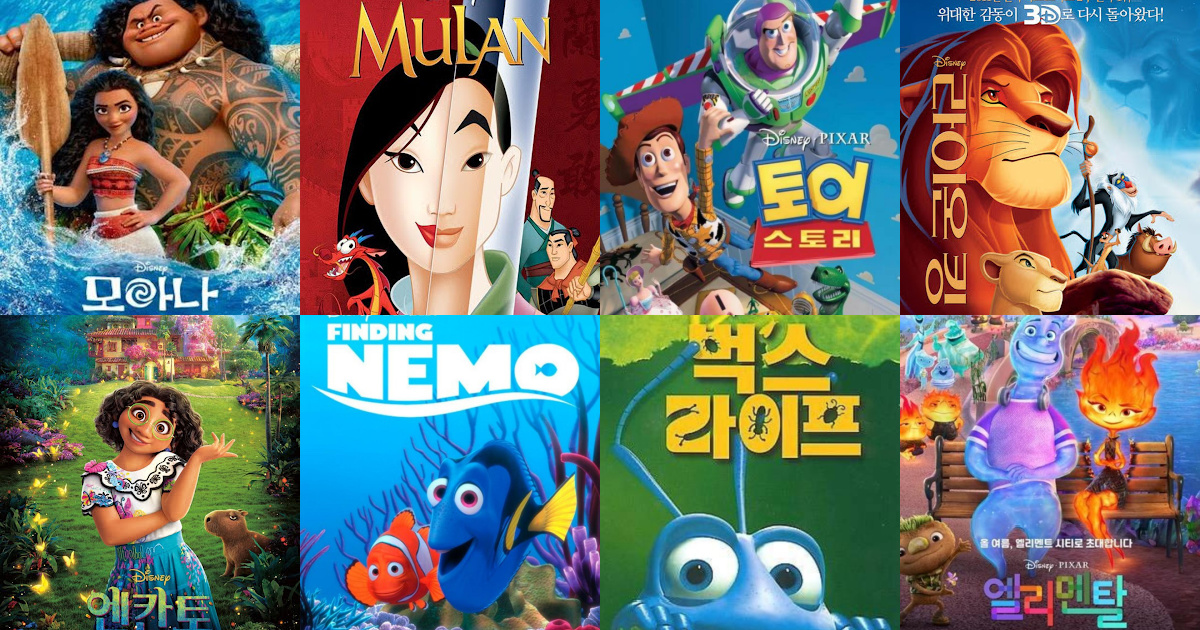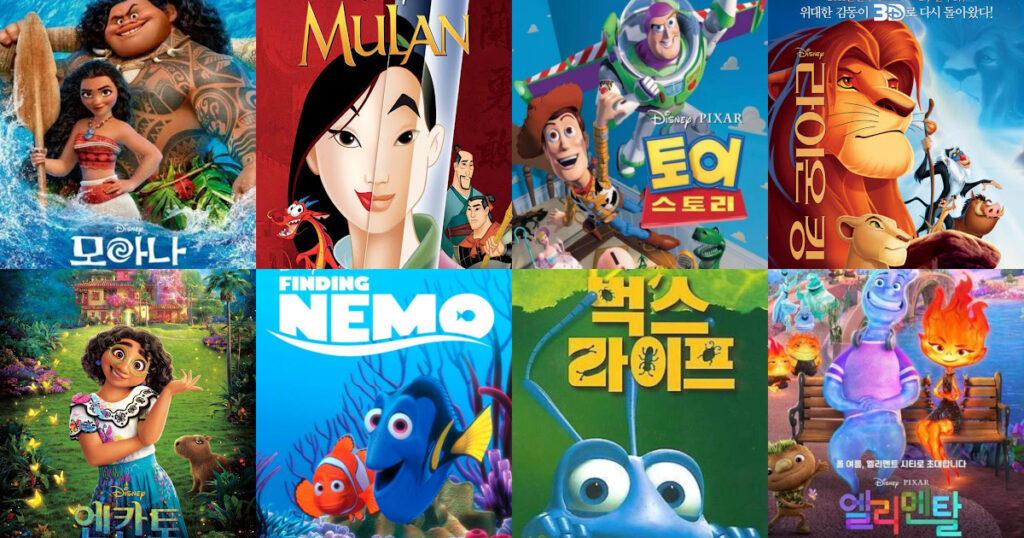 Ready to kick off cozy family movie nights in Korean? I've got you covered! Here is a list of the best Disney Pixar movies for kids with Korean audio and subtitles.
Movies can make it more fun if your child is learning Korean as a second language at home! Thanks to the Disney Plus app and this list, watching Korean movies just got easier.
How to watch Korean movies on Disney Plus
Here's how to change the Disney + language on an iPad: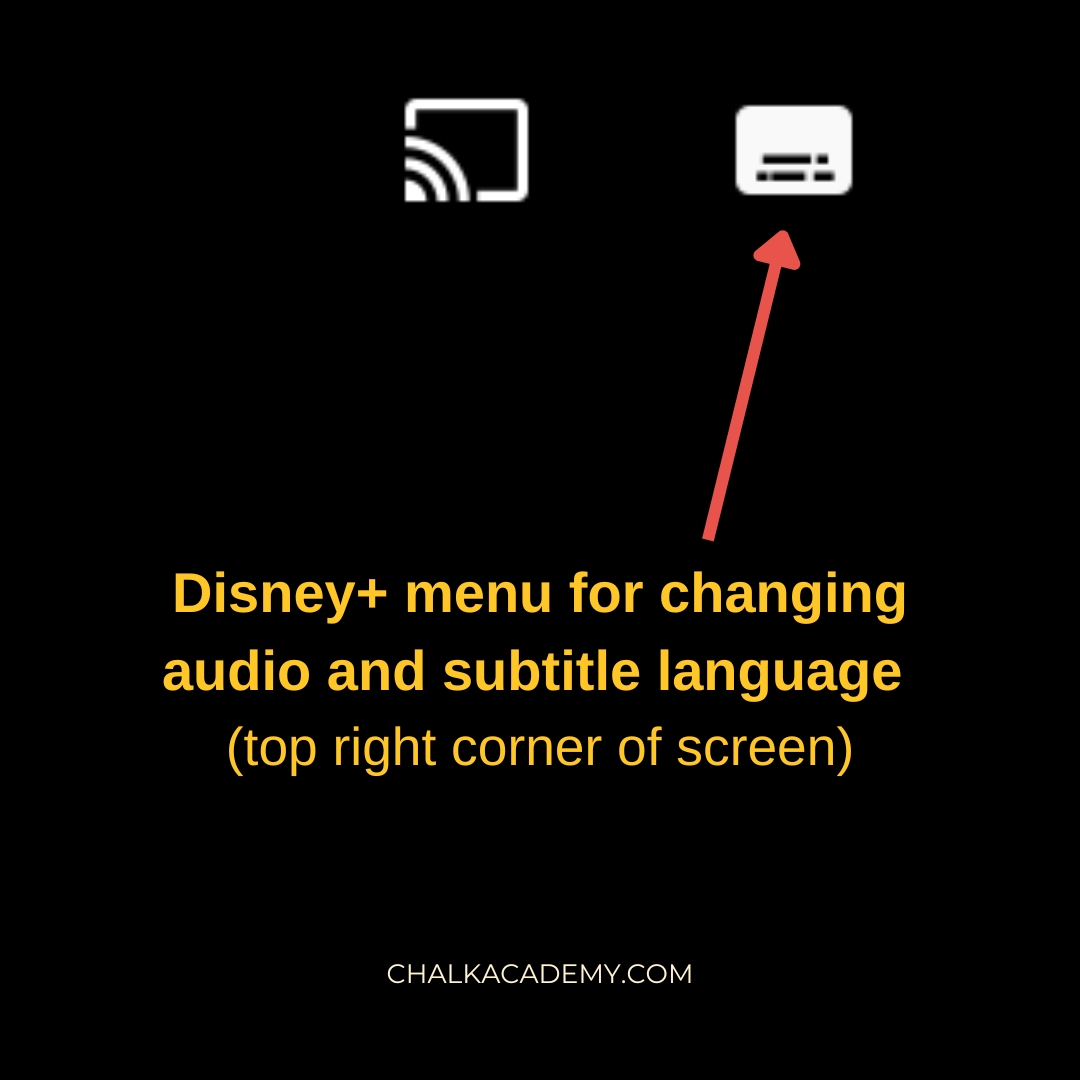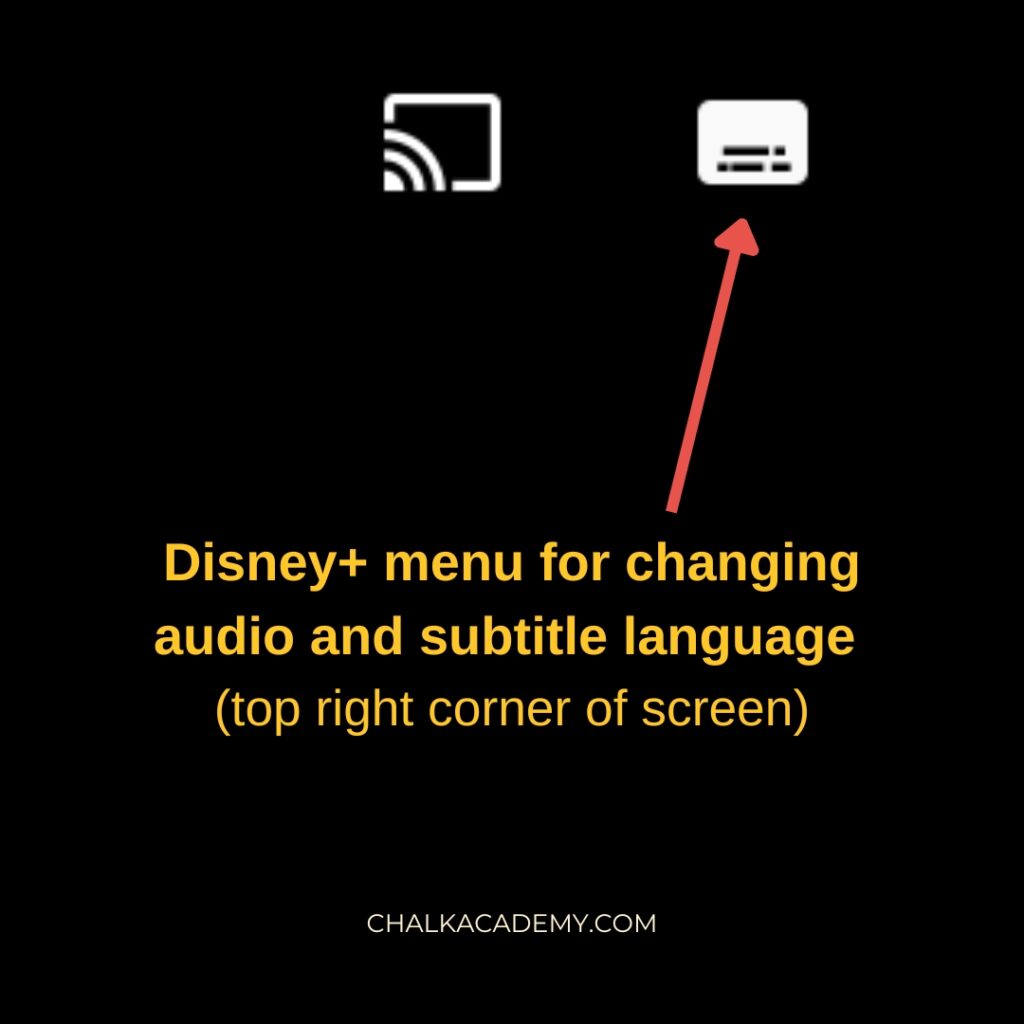 After you've selected your video, look for the tiny audio and subtitles menu icon in the top right corner of the screen.
Tap to open the menu.
Choose your language. Now, you can go back to watching the video. Your choice will be saved for future videos (if the language is an option for that video).
Below is how the language menu looks on the iPad app. 한국어 (Korean) is at the bottom of the menu.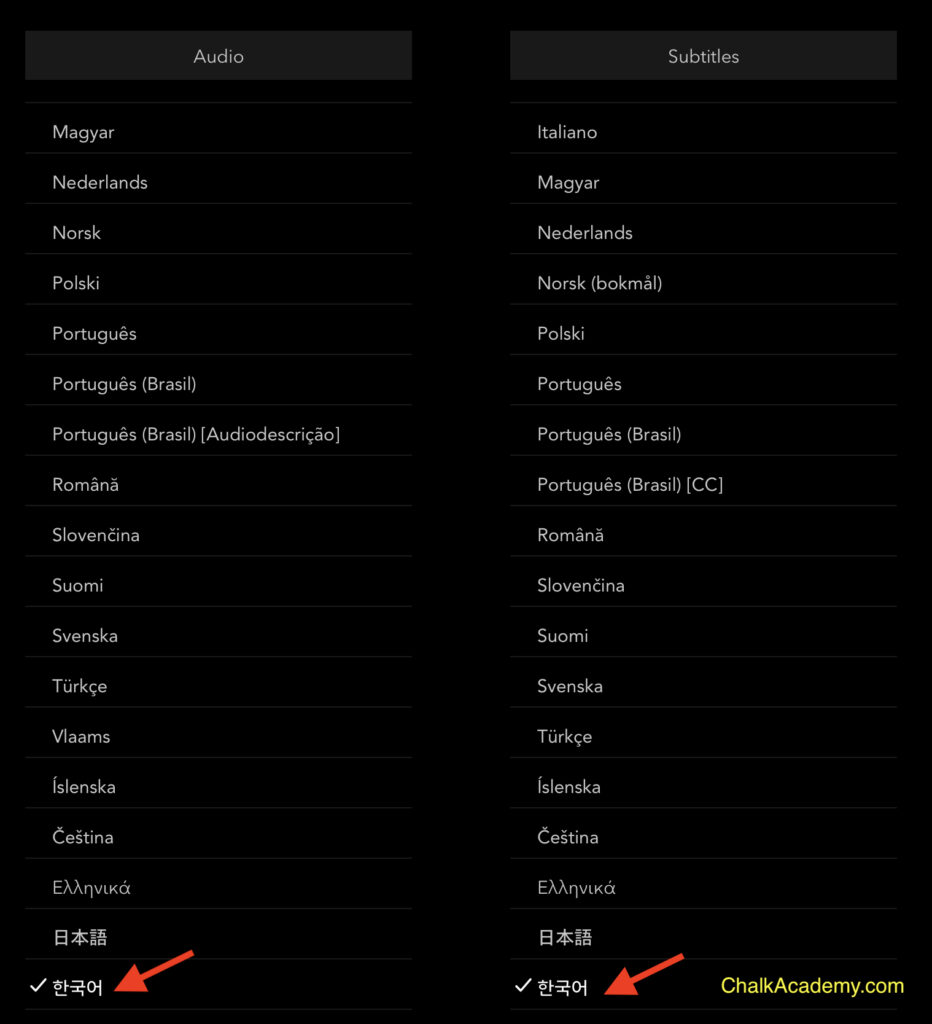 Related: 30 Popular Disney Pixar Movies in Mandarin
Which Disney+ movies have been dubbed in Korean?
Check out this awesome list of the best Disney classics and latest releases in Korean.
This list of blockbusters will keep your family busy for a while! Note: if you live outside of the United States, your options might differ from ours.
G-rated Disney + movies
General audience. According to the Motion Picture Association of America Rating System, most parents find these movies appropriate for all ages.
More G-rated Disney+ movies
Descendants, Lady and the Tramp, The Many Adventures of Winnie the Pooh, The Muppet Movie, Pinocchio, Pooh's Grand Adventure: The Search for Christopher Robin, Sleeping Beauty, Snow White and the Seven Dwarfs, and The Three Musketeers.
Related: Family-Friendly Christmas Movies in Korean
PG-rated Disney + movies
Parental guidance is suggested. According to the Motion Picture Association of America Rating System, parents may find certain parts of these Korean Disney movies unsuitable for younger children.
More PG-rated Disney+ movies
Antman, Chronicles of Narnia (The Lion, Witch, Wardrobe), The Jungle Book, and Spies in Disguiss.
Where can you buy Korean Blu-ray DVDs?
Before Disney Plus was available, we watched Korean movies on Blu-ray DVDs. Thanks to Disney+, we no longer use Blu-rays. But if you like to collect DVDs, you can find certain movies at Yes Asia.
Although the price of each movie is high, they offer free international shipping.
As you shop for Korean Disney Blu-Ray movies, keep these tips in mind:
Look for Hong Kong, Taiwanese, or Korean editions. Blu-ray discs in these regions usually have dubbing in multiple Asian languages, including Korean.
In contrast to Blu-Rays, DVDs are usually region-specific and only work on region-free DVD players.
Korean Disney music and music videos
What's your favorite Disney Pixar movie?
Which Disney movies have you enjoyed in Korean or other languages? What did you think of the translation compared to the original English movies?
Are there other Disney Pixar movies that we should add to this list? Please let us know in the comments below!
More Korean learning resources for kids