Interactive Korean Calendar: Translations and Fun Printable
Since kid-friendly Korean resources are hard to find online, I'm really happy to share this interactive Korean calendar with all of you!
My kids have been learning Korean on and off over the past few years, and I finally translated our Chinese calendar printable to Korean! There are 2 versions that you can choose from, and I'll share translations in this post as well!
This post may have some affiliate links. If you click an affiliate link and make a purchase, I earn a small commission which supports this educational website at no additional cost to you. Please see the disclosure policy for details.
Download printable Korean calendar
Choose between Arabic numerals (1, 2, 3…) or Sino-Korean numerals. Although Arabic numerals are typically used in Korean calendars, the written Sino-Korean numerals can help kids learn the correct Korean pronunciation. Step-by-step instructions are also included with the printable.
Our printable perpetual calendar is also available in English and Chinese.
Other materials for the Korean calendar printable
Pre-requisites to teaching calendar skills to children
Calendar concepts can be challenging for young children because they need to understand:
How to count and read numbers
Sequencing
Traditional Calendar format
Columns corresponding to days of the week
When to introduce the calendar to kids?
Before introducing the physical calendars to my kids, you can teach the concepts by reviewing a visual daily routine chart and weekly activities.
For example, when it's the weekend, I tell my kids that it's Saturday, which usually means that daddy and mommy are not working! Every Sunday, we attend church (currently online services), so my kids learned to associate these events with a particular day of the week.
Since we live in California, we don't experience major seasonal changes, so my kids have learned about snowy winters through books! This Paper Plate Seasons Puzzle also helped my daughter understand seasons and months of the year!
Holidays and birthdays of loved ones are helpful ways to remember months of the year.
Finally, when my kids could count to double digits and recognize those numbers in our printable hundred chart, they were ready to use our calendar!
Important calendar vocabulary in Korean
Big thanks to @korean4mykids for helping me translate these terms as well as the printable!
General calendar terms
Month: 월
Year: 년
Season: 계절
Day: 요일
Days of the week
In certain contexts, abbreviated versions of the days of the week are used in Korean. For example, television programs that show on Monday and Tuesday are called 월화 dramas.
Sunday: 일요일
Monday: 월요일
Tuesday: 화요일
Wednesday: 수요일
Thursday: 목요일
Friday: 금요일
Saturday: 토요일
Months of the year
January
February
March
April
May
June
July
August
September
October
November
December
Seasons in Korean
Spring: 봄 (bom)
Summer: 여름 (yureum)
Autumn: 가을 (ga-eul)
Winter: 겨울 (gyuwool)
Calendar question prompts!
Here are some questions you can discuss with your children while teaching calendar concepts!
오늘은 몇월이에요? (What month is it today?)
오늘은 무슨 요일이에요? (What day is it today?)
어제는 무슨 요일이었어요? (What day was it yesterday?)
내일은 무슨 요일이에요? (What day will it be tomorrow?)
지금은 어떤 계절이에요? (What is the season currently?)
이번 계절에는 몇달 남았어요? (How many months are left in this season?)
다음 계절은 무엇이에요? (What is the next season?)
금요일까지 몇일 남았어요? (How many days are there until Friday?)
지난 월요일은 몇월 몇일이었어요? (What was the month and day of this past Monday?)
크리스마스가 12월이면 그때까지 몇달 남았어요? (If Christmas is in December, how many more months are left until then?)
너의 생일은 몇 주 전이었어요? How many weeks ago was your birthday?
Get your fun printable Korean calendar here!
Have you used this Korean calendar printable with your kids or students?
If you try this activity, please let us know in the comments below! What age(s) are your kid(s) and how did it go? We'd love to hear about your learning experience!
More Korean learning resources for kids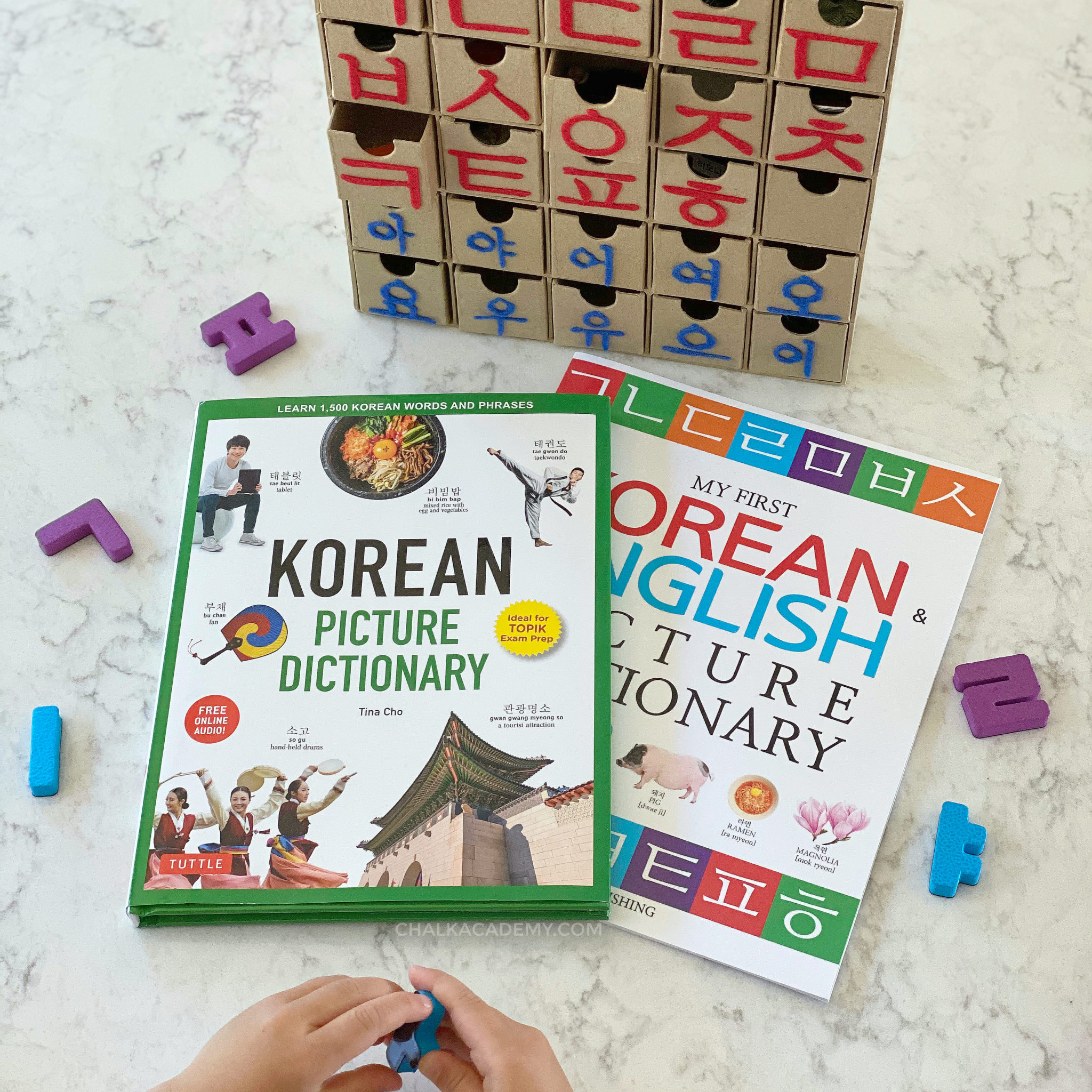 Teach kids Korean with resources on Amazon!
Click on the image below to see Korean toys, books, and other resources on Amazon!
Happy playful learning, friends!