Best Learn Chinese Apps for Kids: Music, Math, Reading, Writing
Apps can be a convenient and affordable way to teach kids Chinese as a second language. Over the years, I have found the best apps for our kids (and myself!) to learn Chinese. Not only are these apps convenient, but educational Chinese apps can be especially helpful if you live in an area with few native Chinese speakers.
Although apps cannot replace connection, interaction, and learning with real people, they can potentially boost interest and confidence in communicating in Chinese.
To help save you time, this list includes the top Chinese language apps for kids, including dictionaries, audiobooks, music, math, reading, and writing tools.
This article was original published in January 2018 and has since been updated with new information.
20 best apps to learn Chinese for kids
Learn Chinese with apps! Here are the best apps that my kids and I personally use or have been strongly recommended by bilingual parents and teachers.
Each app is linked to iTunes and Google Play for your convenience. Before downloading, please check the apps for latest cost and developer notes.
Best apps to learn Chinese vocabulary/dictionary for kids and adults
Everyone can benefit from having a dictionary app on their phone. There are always new words to learn, no matter your fluency level. These dictionary apps are great for learning simplified or traditional Chinese.
Pleco Chinese Dictionary
I have used this app almost every day for the past few years! Pleco Chinese Dictionary app is known for accurate translations and pronunciations. Each definition is accompanied by example phrases and sentences. You can bookmark Chinese characters for future review and organize saved words by category.
Under settings, choose whether you'd like to see words in simplified or traditional Chinese and whether you'd like to hear audio in Mandarin or Cantonese. Free stroke order animation is available for some words, but you can pay to upgrade for extra features. Available on iTunes | Google Play.
Google Translate
Since Google Translate is free and widely accessible, most people have heard of it. You can easily copy/paste or type in words and phrases you'd like to translate in over 100 languages.
Since we're trying to raise trilingual kids, I appreciate the ability to translate an English phrase into Chinese or Korean with a click of a button.
The big caveat is that the actual words and grammar can be pretty inaccurate. Over the years, Google Translate has been trying to improve the quality by adding a "verified" badge to translations that have been vetted by a native Chinese speaker. Available on iTunes | Google Play.
Train Chinese
Although the other two dictionary apps generally serve our needs, I still keep Train Chinese on my phone.
Train Chinese offers free stroke order animation for every word in simplified AND traditional Chinese. What's more, you can slow down or speed up the stroke order animation.
Since learning Chinese can get expensive, I really appreciate this free app. Available on iTunes | Google Play.
Chinese audiobook and music apps for kids
Music and audiobooks are amazing tools to help kids learn a new language. Kids can move their body while their brains are stimulated with new sounds and words. You can also enjoy using these Chinese apps without the screen!
LaLa Learn Chinese
Chinese music is one of the best ways to learn the language!
The LaLa Learn Chinese app teaches popular children's songs and nursery rhymes in traditional Chinese and pinyin with English translations. Available on iTunes.
Explore this: 100+ Popular Chinese Children's Songs and Nursery Rhymes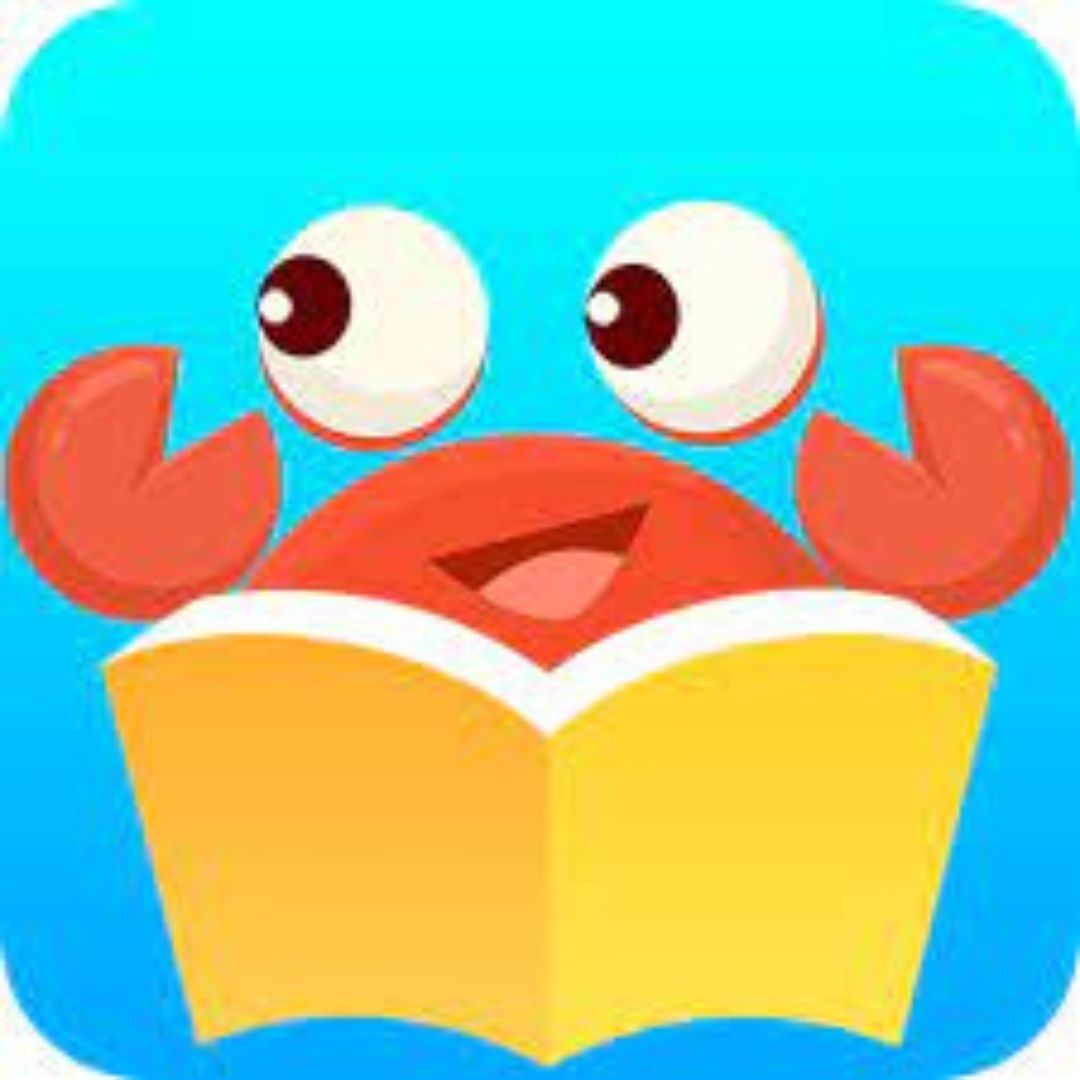 咔哒故事 Kada Gushi
This was the very first Chinese app that I downloaded at the start of our bilingual parenting journey! 咔哒故事 Kada Gushi features tons of popular Chinese and translated Western children's stories.
The downside for new bilingual learners is that the app is entirely in Chinese, and in recent years, the app features tons of distracting ads. Available on iTunes.
Explore this: Websites and Apps with FREE Multilingual books for Kids
Mandarin Chinese TV show and movie apps for kids
Like music and audiobooks, Chinese shows and movie apps are more like a treat or fun activity!
Many teens and adults have learned to read new languages through subtitles while watching their favorite shows or movies.
Even without subtitles or the ability to read yet, listening to and watching a show or movie can potentially open brain to a new language.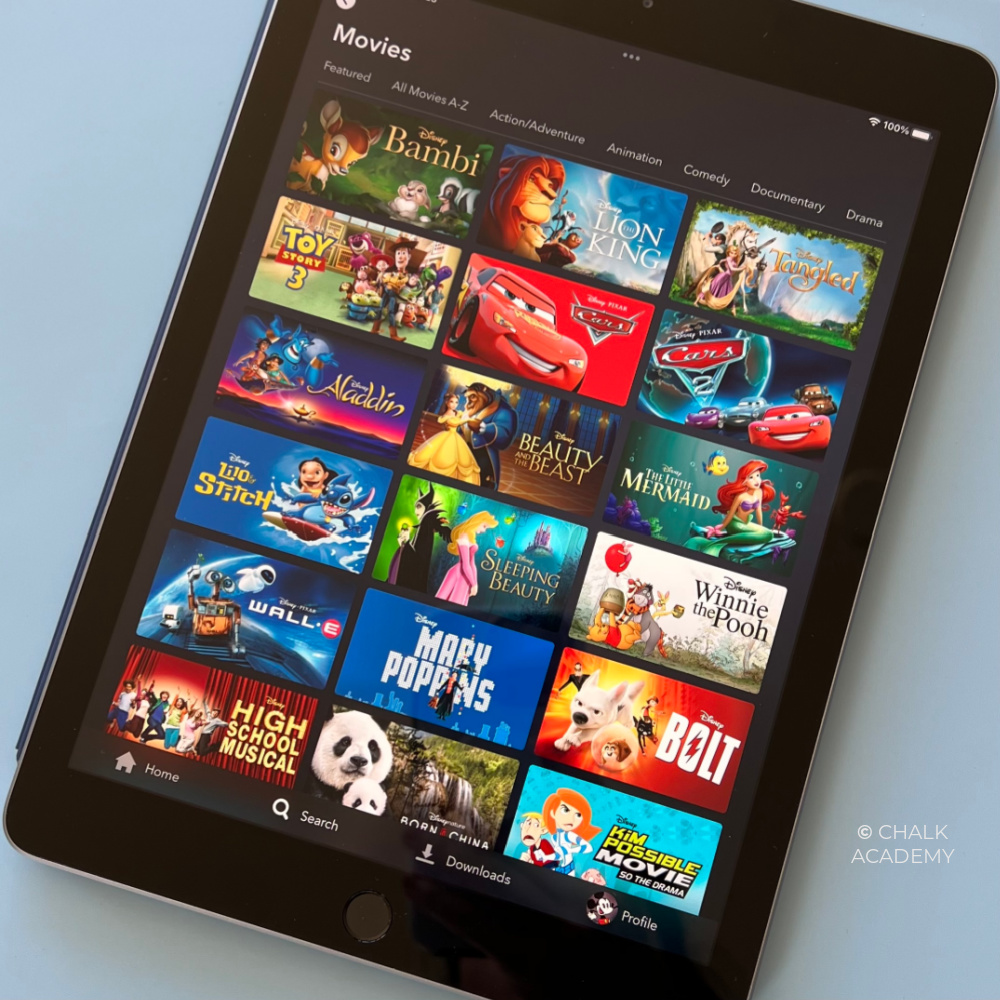 Did you know that Netflix, Amazon Prime, and Disney+ offer audio and subtitle translations of certain popular shows and movies? If you change the language settings, Chinese dubbing is available for many (though not all) videos.
If you need more video options, the following apps are popular for native Chinese speakers and parents learning Chinese:
Best apps for kids to learn Chinese characters
Most people agree that memorizing Chinese characters is one of the most difficult obstacles to learning Chinese. Although our children have learned Chinese characters through my hands-on activities curriculum rather than these apps, these programs have been recommended by numerous parents and teachers.
These Chinese game apps can help with learning characters without the pressure or working with a teacher. However, they aren't effective for Chinese speaking practice which requires a live person.
Duolingo
This app is extremely popular because it teaches more than 40 languages for free! This could be a great starting point for language exposure on a limited budget. Because Duolingo mainly teaches through reading English instructions and other text-based games, this language app is geared toward older children who can already read English. Note that it also teaches Hanyu Pinyin, which could be a pro or con depending if you want your child to focus on Chinese characters or Pinyin.
We did not use Duolingo for Chinese, but one of my children is using the app to practice Spanish. Available on iTunes | Google Play.
iHuman 1200 Chinese characters 洪恩识字
This popular Chinese learning app requires a subscription. Through interactive games and cartoons, many families find this app to be a fun way to learn how to read and write 1200 simplified Chinese characters with Mandarin Chinese audio. The first 20 Chinese character games are free; subsequent games require a paid subscription.
Because of the flashy animation and occasional shooting games, I waited until my children were older to explore this app. My younger child enjoys the games, but my older child is too advanced for the app and does not like the animation. Available on iTunes | Google.
Gus on the Go – Learn Mandarin and Cantonese

for Kids

Another popular learn Chinese app! With an English interface, Gus on the Go is designed for beginner children learning Chinese. It teaches almost 90 simplified or traditional Chinese characters in Mandarin or Cantonese.

This app is an affordable starting point for families that use multiple Chinese scripts and dialects.
Apps that teach Chinese writing for kids and adults
Put those characters to use and learn how to write them! These apps are handy for reviewing and practicing how to write and read Chinese characters.
Skritter
This high-quality program can help older kids, teens, and adults learn Chinese characters and practice writing using spaced repetition.
Before subscribing to Skritter, sign up for a free trial to see if you like their stroke order and flashcard exercises. Choose your preferred script, simplified Chinese or traditional Chinese. Available on iTunes | Google Play.
Other Chinese writing apps for kids
These apps might be more attractive for younger children.
Chinese math learning apps for children
Edoki Academy has several math apps available in multiple languages, including Chinese. This is a great way to learn math facts in Chinese while building general vocabulary and reading.
Chinese culture app
Culture is another important part of learning a new language. Use the Relative translator 三姑六婆 Lite – 親戚稱呼計算機 Chinese app to help you find out the proper titles for Chinese relatives. Available on iTunes | Google Play.
Common questions about Chinese learning apps for kids
Apps and screentime often triggers guilt and worries in parents. Here are common questions that parents often ask about using apps for learning Chinese.
How much time should my child use Chinese apps?
If you're using apps for Chinese language exposure, the American Academy of Pediatrics generally recommends the following:
Under age 18 months:

No screen-time except for video-chatting with relatives

Age 18-24 months: Limited, high-quality screen-time together with caregivers to ensure understanding
Age 2-5 years: Less than 1 hour of per day together with caregivers to ensure understanding. Set a timer and clear expectations.
6 years and up: Designate a specific time limit in the daily or weekly routine. Talk to kids about how apps can negatively affect behavior, creativity, physical activity, weight, vision, and sleep.
Can kids learn Mandarin Chinese without apps?
If your family is learning Chinese without challenges, there's no need to start using Chinese apps.
Whenever you feel the pressure to add technology, remember that children have been learning Chinese for centuries without apps!
Families who prefer to avoid screen time can use apps for the audio while turning the phone face down or consider Luka Reading Robot.
Why are screen time limits important for children?
With infants and young children, real-life experiences and hands-on activities/games are the best ways to expand vocabulary.
Minimizing screen-time is necessary to protect their developing brains and attention span. If you don't have access to a native Chinese speaker at this age, it's okay to wait until they are older.
To learn more about the effects of media on children:
How do I know which Chinese learning app is best for my kids?
The best Chinese app depends on your child's age and language abilities. Remember that language learning starts with functional communication skills (listening and speaking), followed by learning to read and write.
Before showing your child these Chinese learning apps, take some time to explore the app.
Be cautious about inappropriate ads and commercials, and delete any unused apps on your iPad or Kindle fire to minimize clutter and confusion.
Which learn Chinese app does your child like best?
In your family, which Chinese learning apps do your kids most often? I'm always looking for new resources to use with my children and pass along to others. Please share in the comments below so we can learn about your favorite Chinese apps!
More Chinese learning media for kids
Happy Chinese learning, friends!