Korean Alphabet Toys: 4 Ways to Teach Kids with Hangul Letters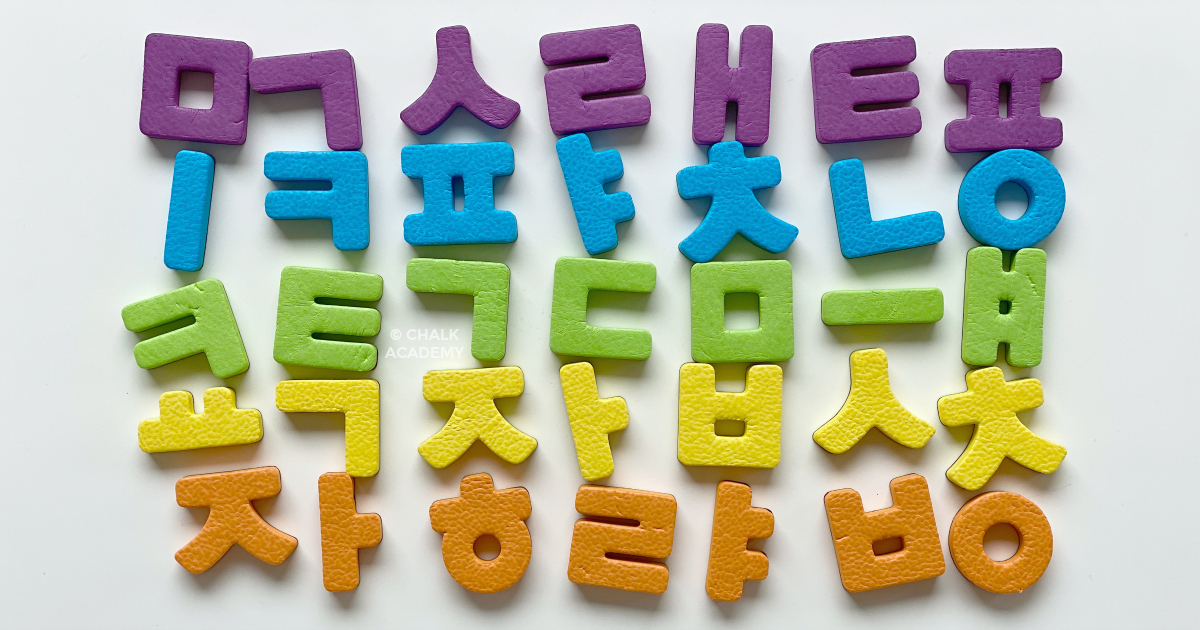 Many of you have asked about our Hangul letter toys! We first got these Korean alphabet toys when my daughter was 2. Fast forward a few years, and now big sister is helping 3-year-old little brother play and learn with them!
Here are 4 ways that we've used the magnetic Korean alphabet toys over the years. At the end of the post are links to where to buy these Hangul toys!
This post may have some affiliate links. If you click an affiliate link and make a purchase, I earn a small commission which supports our educational tips at no additional cost to you. Please see the disclosure policy for details.
More Korean learning activities for kids
4 Korean learning activities with Hangul letter toys
Korean alphabet letter matching for kids
Matching games are simple, low-prep, and interactive ways to introduce Hangul!
For kids who are learning the Korean alphabet for the first time, focus on reinforcing a few at a time while your child builds confidence.
To encourage letter recognition each of the Hangul letters and color them in solid black for more visual input.
When kids are ready for more challenge, you can try matching block characters (outline of each Korean letter shape) as shown in the images above!
Korean alphabet toys, play dough stamping and DIY puzzle match
Another fun activity that my kids enjoy are stamping Korean alphabet toys in our homemade play dough!
My older kid stamps Korean words that she knows so that her little brother can match the Hangul letters!
Try this: 7 Fun Ways to Teach Chinese and Korean with Play Dough (VIDEO + Easy Recipe)
Spelling with magnetic Korean Hangul alphabet toys
For kids who are read to blend phonics and create simple words, the Korean alphabet magnets are fun to use on the fridge!
If they are younger, they still might enjoy just sticking them on and off the magnetic surfaces like my son! 🙂
Tic-Tac-Toe with Korean alphabet toys
Last but not least, tic-tac-toe was one of my daughter's favorite games when she was younger, and we incorporated Korean alphabet review with it!
In the above photo, we played yellow letters versus blue letters and created the game board with painter's tape on a magnetic white board!
Try this: Bilingual Tic-Tac-Toe: Fun Ways to Learn with This Game
Where to buy Hangul Korean alphabet letter magnets for kids
Amazon carries the following Hangul letter toys:
The plastic Hangul magnets are popular due to the low cost. You can also spray paint them red and blue Montessori colors. However, we were gifted a set by friends, but many magnets felt out. Also, please avoid magnets with toddlers age <3 years or those who are in the mouthing phase. Magnets can be an extremely dangerous hazard if ingested or aspirated.
What other Korean learning activities have you tried with your kids?
If you try this activity, please let us know in the comments below! What age(s) are your kid(s) and how did it go? We'd love to hear about your learning experience!
Learning activities for every topic!
To sign up for our educational newsletter, please click the button below.
What is your child interested in today? Click below to explore activities and books that your child will love.
Happy playful learning, friends!