20 Amazing Chinese Animal Videos and Documentaries for Kids
If your bilingual children are fascinated by pets, zoos, and wildlife, Chinese videos about animals are a fun way to encourage the minority language at home! Thanks to great videos with real animal footage, my kids have learned tons of amazing animal facts in Mandarin Chinese.
To save your family time, I've put together a list of animal videos that we're explored as a family. I hope you enjoy these amazing Chinese videos and documentaries about animals for kids!
Table of Contents
This article was originally published in April 2019 and has since been updated with new information.
Disney Plus animal videos in Mandarin Chinese for kids
For really impressive footage and facts about animals, nothing beats National Geographic and Disney Nature! In the Disney Plus app, several amazing animal documentaries are available in Mandarin Chinese.
To check if your favorite National Geographic animal shows have the option of Chinese audio, click on the menu icon at the top right corner of your screen.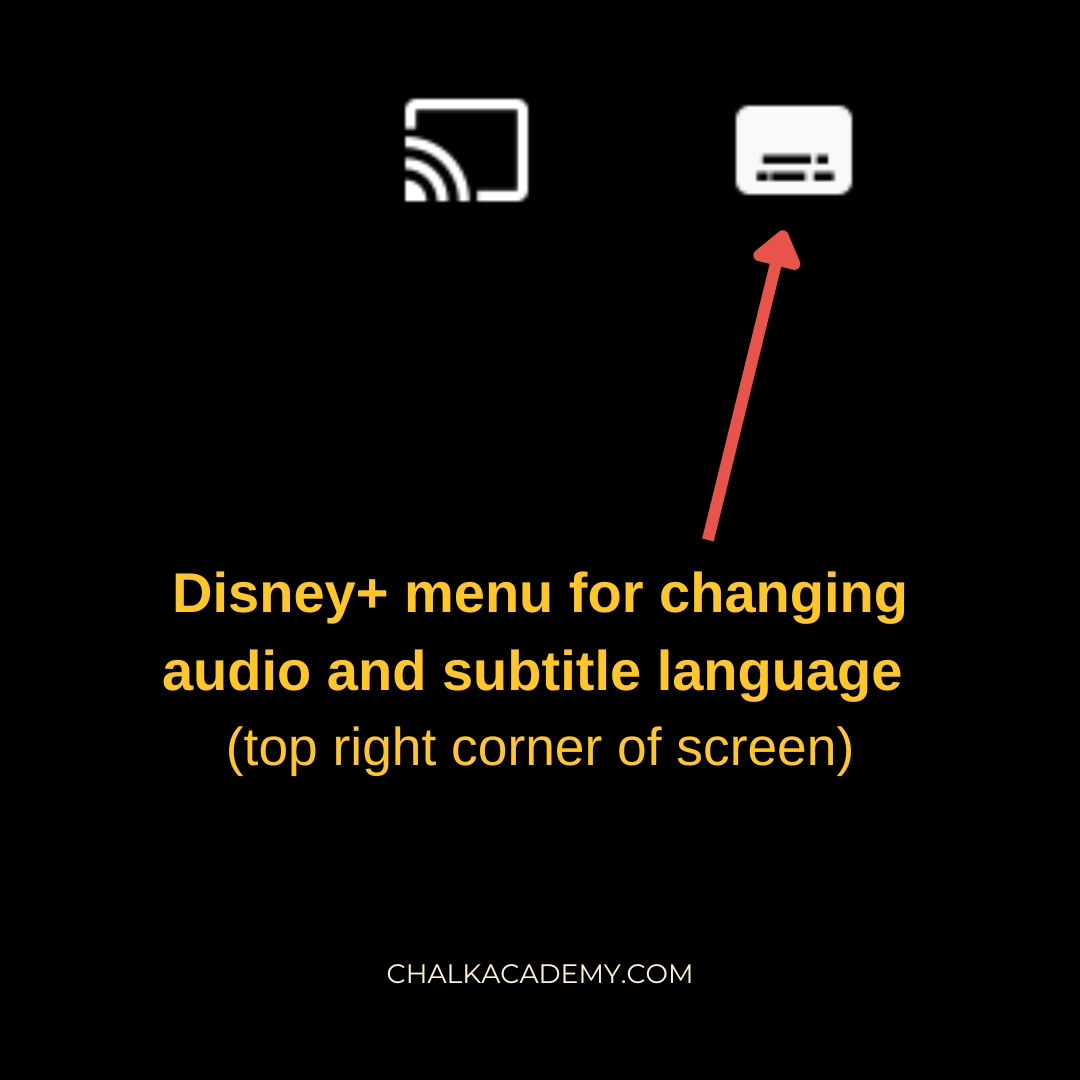 Since the checking process is rather tedious, here are a list of animal documentaries that have dubbing in Mandarin Chinese. To find these videos on Disney Plus, simply type the title into the search bar in the app. I've also included Disney's age rating.
National Geographic animal documentaries in English and Chinese
Disney Nature animal documentaries in English and Chinese
Animal videos in Mandarin Chinese for toddlers
If you have toddlers or preschoolers at home, these videos can introduce basic animal words in Mandarin Chinese.
Wink to Learn Animal Encyclopedia videos in Chinese
The Wink to Learn Animal Encyclopedia videos teach 800+ Chinese words and phrases, including 500+ encyclopedic facts about animals. The set of 6 videos include:
African Safari 非洲原野 (Fēizhōu yuányě)
Amazing Rainforest 奇特的雨林 (Qítè de yǔlín)
Threatened Species 濒危动物 / 瀕危動物 (Bīnwēi dòngwù)
Asian Reptiles & Australian Wildlife 澳洲野生动物和亚洲爬行动物 / 澳洲野生動物和亞洲爬行動物 (Àozhōu yěshēng dòngwù hé yàzhōu páxíng dòngwù)
Jungle Feathers 丛林之羽 / 叢林之羽 (Cónglín zhī yǔ)
Wetland Wings 湿地之翼 / 濕地之翼 (Shī dì zhī yì)
These animal videos were filmed in the famous Singapore Zoo and Jurong Birdpark! To get children to speak Chinese, the narrator says: "跟我说一起吧 (Gēn wǒ yīqǐ shuō / Say it together with me.)" This helped my children learn so many animal names in Chinese. Each DVD is 30-40 minutes long, making this an educational screen-time option for toddlers and preschoolers. Subtitles are available in simplified AND traditional Chinese. Here is a sample from one of the videos.
Wink to Learn Animal DVDs are available at Wink to Learn and China Sprout.
Learn 100 Animals in Chinese | 一百種動物的中文名稱
Want to learn 100 animal names in Mandarin? This Chinese YouTube video will teach your child! To help beginners learn and understand the Chinese words, each animal name is stated slowly and clearly. The close-up footage of real animals is the best part of these videos. Otherwise, each spotlight is brief with no facts or phrases.
What other Chinese animal videos do your kids like?
My children are always looking for more animal videos to watch! If you have any suggestions, please share with our community in the comments below.
More fun Chinese animal learning for kids
More Chinese shows for kids
Happy learning, friends!