How to Make Chinese Firecrackers – Easy Craft for Lunar New Year (VIDEO)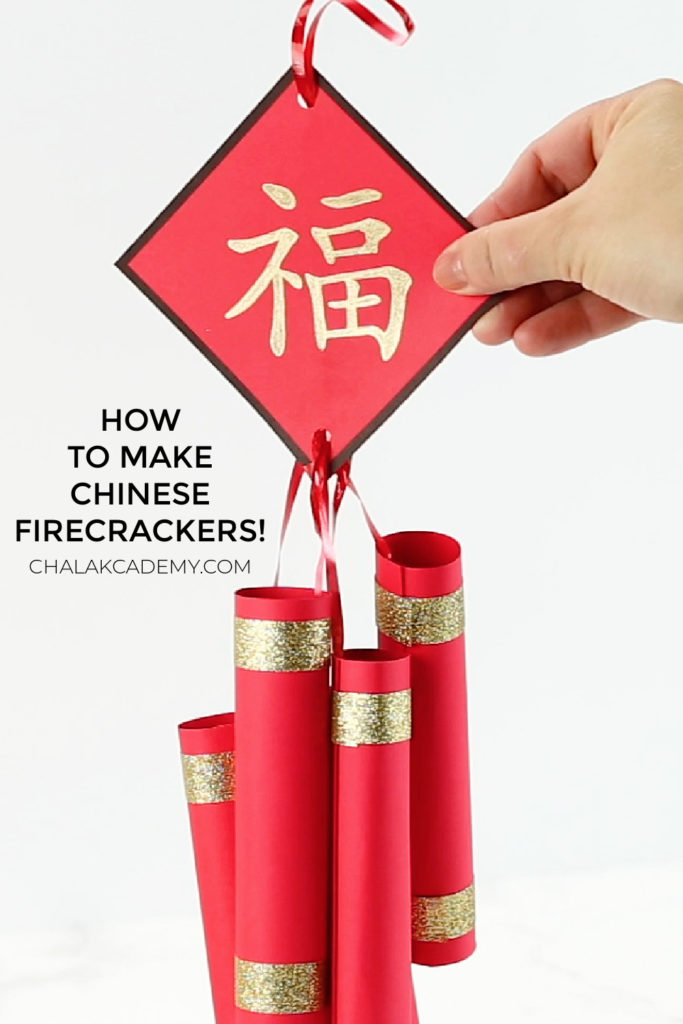 Firecrackers are a big part of Chinese Lunar New Year celebrations. Inspired by one of our favorite websites, Chinese American Family, my daughter and I made Chinese firecracker crafts out of paper!
Since we changed a few of the steps compared to Chinese American Family's instructions, I wanted to share our version! Please check out their original creative version and the other amazing resources on their site!
Tying the knots between the firecrackers was a bit tricky for my kids, so I have a video tutorial at the end of the post in hopes it can help your family and students!
This post may have some affiliate links. If you click an affiliate link and make a purchase, I earn a small commission which supports my blog and free printables at no additional cost to you. Please see the disclosure policy for details.
Why are Chinese firecrackers and fireworks important for Lunar New Year?
Firecrackers and fireworks were invented in China, and they have been a major part of Lunar New Year traditions.
Historically, firecrackers were used to scare away the legendary Nian Monster. On New Year's Eve, the Nian monster would threaten to eat the villagers and destroy their homes.
However, one day, an old man discovered that the explosive bang of firecrackers scared away the Nian monster.
Today, firecrackers and fireworks remain an important part of the festivities. Firecrackers are also used as decorations!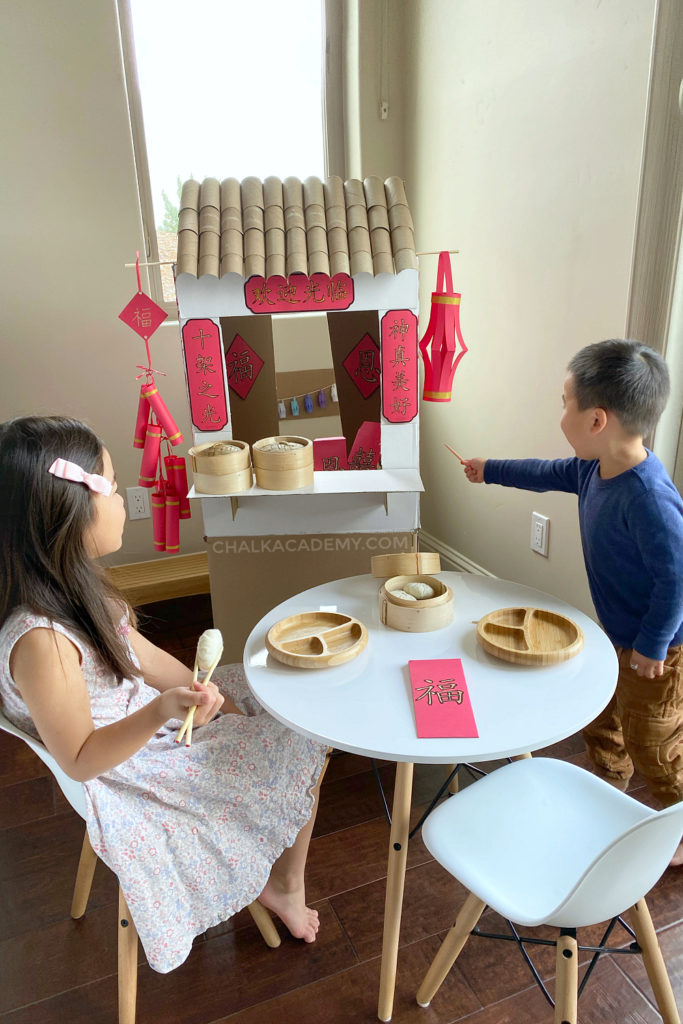 What you need to make Chinese firecrackers
Red construction paper, printer paper, or leftover red envelopes
Tape
Scissors
Ribbon or string
Optional: Lucky Chinese red envelopes or 福 Chinese banner
How to make Chinese firecrackers crafts
Fold paper into quarters
Cut along creases to create 4 rectangles

Note: If using red envelopes, can cut apart packet to create 2 rectangles

Roll paper into tube shape (firecracker). We rolled the longer ends so the tubes would have a narrow appearance.
Tape both ends
Decorate with gold tape, stickers, or paint as desired
Repeat steps 2-5 until you have at least 3 pairs of firecracker tubes. Continue if you prefer a long chain of firecrackers
Cut ribbon into into 3 inch strip. Tape each end of ribbon inside firecracker tubes. Repeat for each pair of firecrackers.
Arrange firecrackers in desired shape
Cut long pieces of ribbon (a few inches longer than group of firecrackers) and tie it to each pair of firecrackers
Optional: tape top of firecrackers to Chinese red envelopes or 福 Chinese banner
Video tutorial: How to make Chinese firecrackers
Did you make Chinese firecrackers with your kids or students?
If you try this activity, please let us know in the comments below! What age(s) are your kid(s) and how did it go? We'd love to hear about your learning experience!
On Instagram and Facebook, tag a photo @chalkacademy and use the hashtag #ChalkAcademy so our family can check out the action! Or email me a photo at [email protected]!
More Chinese New Year resources for kids
Learning activities for every topic!
To sign up for our educational newsletter plus convenient access to our Free Printables Library, please click the button below!
What is your child interested in today? Click below to explore activities and books that your child will love!
新年快乐, 恭喜发财!! 新年快樂, 恭喜發財!!
Happy New Year! May you have a prosperous new year!