Chinese LEGO Sets: Lunar New Year, Culture, and Landmarks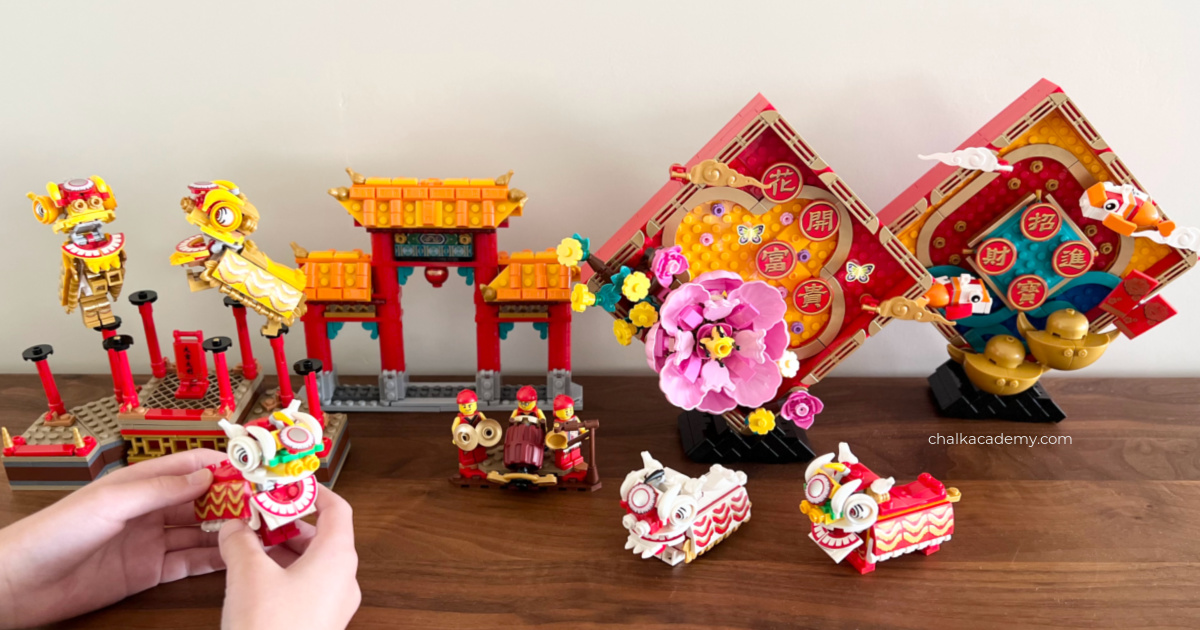 Whenever I share my Chinese gift guide for kids, parents always get excited about the very cool Chinese LEGO sets! Due to popular request, I've rounded up the best Chinese LEGO toys for kids – and us parents.
This post may have some affiliate links. If you click an affiliate link and make a purchase, I earn a small commission which supports this educational website at no additional cost to you. Please see the disclosure policy for details.
Chinese Lunar New Year LEGO sets
Each year, LEGO releases special sets to celebrate Chinese Lunar New Year! Also known as Spring Festival, these LEGO sets feature important cultural traditions like Chinese banners and red envelopes. Here are our children's favorite LEGOs plus a few on their wish list.
Story of Nian
Chinese Money Tree
Lunar New Year Traditions
Chinese culture LEGO sets
There are SO many options when it comes to learning about Chinese culture with LEGO toys! These LEGO sets celebrate iconic Chinese symbols and other important festivals.
Famous Chinese landmarks LEGO sets
If you can't travel to Asia, take a tour of famous landmarks with these intricate LEGO models!
Chinese zodiac animal LEGO sets
Each Lunar New Year, LEGO releases a new Chinese zodiac animal set. If you're interested in collecting the Chinese zodiac animals, check out the Lunar New Year rat, ox, tiger, rabbit, monkey, rooster, dog, and pig sets.
The Chinese zodiac LEGO toys are geared for ages 7 years and up. Each set includes just over 150 LEGO pieces.
In future years, keep an eye out for a special Chinese dragon, snake, horse, and goat!
What are your favorite Chinese LEGO sets?
Which of these LEGO sets did you decide to get? Are there other amazing sets that you recommend? Please share in the comments below!
More fun way to learn about Chinese culture