Happy New Year 2023 Coloring Pages (English and Chinese)
Another year has flown by, and it's time to celebrate 2023. If your kids are home for the holidays, we've got Happy New Year coloring pages ready for them! Coloring is a great quiet time activity, and we all know that's much needed when school's out! And parents can join along for a calming coloring break.
Our printable New Year coloring pages come in English, simplified Chinese, and traditional Chinese! Please note that the files have been updated to 2023, but I have not had a chance to take new photos. Sorry for any confusion!
Traveling for the holidays? You can print them out and bring them on the plane and to restaurants. These coloring sheets would also make a great New Year's eve activity with friends!
This post may have some affiliate links. If you click an affiliate link and make a purchase, I earn a small commission which supports this educational website at no additional cost to you. Please see the disclosure policy for details.
Download English and Chinese New Year coloring pages
Please review the Terms & Conditions before downloading any materials. ©2023 CHALK ACADEMY. Do not share any files without permission from chalkacademy.com. Only this website link may be shared.
Other supplies for New Year coloring pages
You can print these new year coloring pages on regular 8″ x 11″ white printer paper!
And use your favorite art supplies, like colored pencils, crayons, and markers. My 8-year-old daughter loves Prismacolor pencils, while my 5-year-old son uses Lyra triangle grip pencils.
Close up look at Happy New Year coloring pages
Here are the fun designs that I created for my children and yours to ring in the New Year!
2023 Numbers Confetti
This Happy New Year coloring page has the year 2023 in various bubble fonts! It's a fun way to show how numbers can have a little personality and take on different styles!!
New Year party hats – Let's Celebrate! 庆祝新年 / 慶祝新年
This party hat coloring sheet is my son's favorite this year!
Goodbye, 2022! Hello 2023! 你好, 2022! 再见 / 再見, 2023!
I first created this English and Chinese New Year coloring page design 5 years ago! Over the years, it's become an annual tradition for the kids to color this over the holidays.
Happy New Year 新年快乐 /
新年快樂

fireworks and stars
This New Years fireworks coloring sheet has been my daughter's favorite over the years! Per her request, I added more stars to the updated design.
Fireworks messages
This fireworks coloring page can also be used with 0.75″ dot stickers to create a letter or word-matching game! The English version says "HAPPY!" and the Chinese version says 祝你新年快乐 / 祝你新年快樂.
Although this particulate picture was from 2020, I couldn't resist keeping my son's little toddler hands here!
Get the New Year coloring pages here!
What kids can learn from English and Chinese New Year coloring sheets
Since the holidays are often the busiest time of year, these coloring pages in Chinese and English can keep your kids busy while you wrap presents and get other important things done!
Here are some skills that your kids can learn from these new year coloring pages!
Numbers
Learn the years 2022 and 2023! If you have a toddler or preschooler who's learning numbers, they will definitely become experts at numbers zero and two!
Speaking
Although my kids usually color on their own, sometimes I join them, because I find coloring relaxing, too! When we're together, we talk about the colors we chose. On our new year coloring pages, the different confetti shapes and designs can be used for playing "I Spy!".
Since we're raising bilingual kids, I try to focus on speaking Chinese, the minority language, at home. But they are also fluent in English, our family and community language.
For younger kids, you can use the coloring pages to teach them longer English and Chinese New Year greetings like:
Let's celebrate! 庆祝新年 / 慶祝新年 (Qìngzhù xīnnián)
Wish you a Happy New Year 祝你新年快乐! / 祝你新年快樂! (Zhù nǐ xīnnián kuàilè)
Try this: 20+ Ways to Get Your Kids to Speak Chinese
Reading
Learn how to read common words including:
Hello 你好 (Nǐ hǎo)
Goodbye 再见 / 再見 (Zàijiàn)
Happy New Year

新年快乐 /

新年快樂

(Xīnnián kuàilè)
To help kids learn to read English and memorize Chinese characters, the black-and-white words and images (fireworks, shapes confetti) are intentionally simple.
Writing
Kids who are ready to write can color in each word according to normal English alphabet and Chinese stroke order.
Try This: How A Dictation Journal Improves Speaking, Reading, and Writing (VIDEO)
Coloring outside the lines
If you have a child to tends toward perfectionism, coloring can be a chance to practice being okay with making "mistakes".
Toddlers and preschools naturally need to the freedom to scribble. But as they get older, kids can get stressed out about their drawings not looking the way they had hoped. To show my kids that it's okay to create art with an unexpected outcome, sometimes I color outside the lines on purpose!
How to include younger kids with New Year coloring pages
Once my younger child turned 1, he was always eager to try whatever his big sister was doing. During those early toddler years, I used to tape his coloring pages onto a tape. He loved going wild with scribbling, touching the words and shapes, and crinkling the paper!
Download Happy New Year coloring pages
Learning activities for every topic!
To sign up for our educational newsletter, please click the button below.
What is your child interested in today? Click below to explore activities and books that your child will love.
Have you used the Happy New Year Coloring Sheets?
If you try this activity, please let us know in the comments below! What age(s) are your kid(s) and how did it go? We'd love to hear about your learning experience!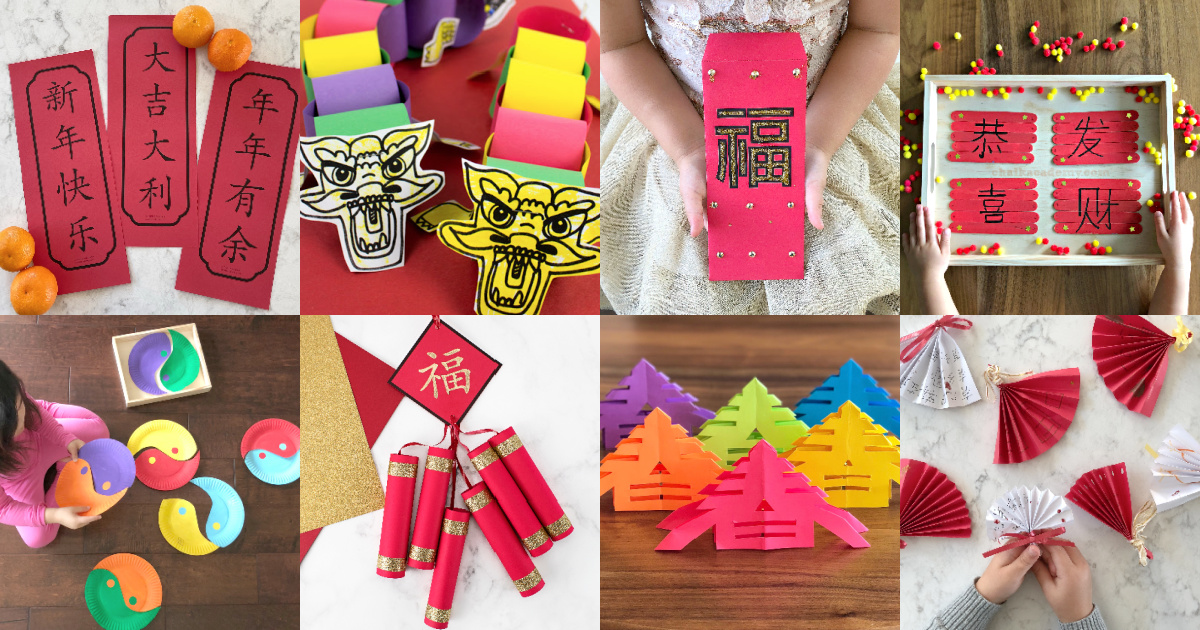 More ways to celebrate the New Year with kids
再见, 2022! 你好, 2023! 新年快乐!
再見, 2022! 你好, 2023! 新年快樂!
Happy New Year, friends!