How to Celebrate Easter in Chinese: Kids Books, Videos, Activities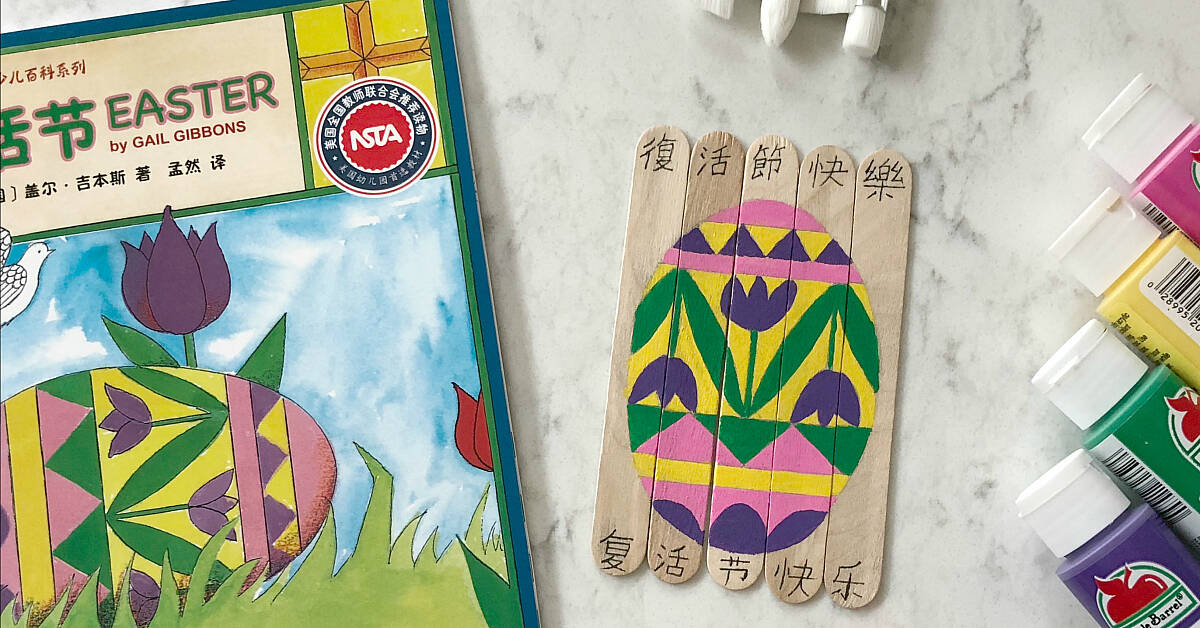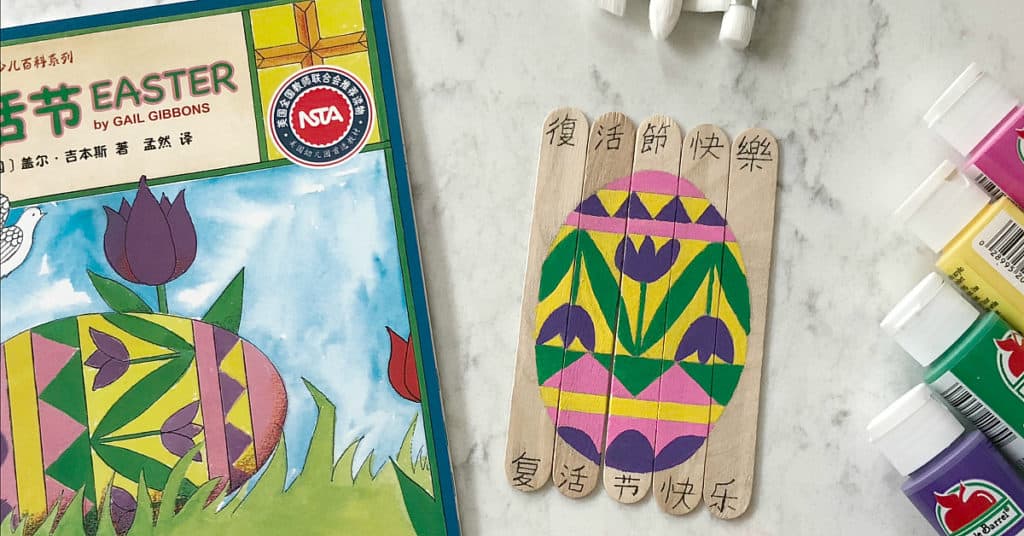 If you're raising bilingual children in Chinese and English, I've put together this jump start guide to Chinese Easter vocabulary, books, videos, and activities to celebrate the holiday!
For many families, Easter is a special holiday filled with hope and new beginnings! Spring is in the air. Kids are running around searching for Easter eggs and collecting candy for their Easter baskets.
On a personal note, as a Christian parent teaching my kids a second language, my hope is for my children to understand the meaning of Easter in English and Mandarin Chinese. But no matter your background, I hope that you can have fun celebrating Easter with these resources!
Great Easter books for kids in Chinese
Reading is a wonderful way to learn and celebrate Easter with kids. Although Easter books in English are readily available, finding Easter books in online Chinese bookstores is much more challenging.
Here are 3 great Easter books for children in Chinese and English!
This post may have some affiliate links. If you click an affiliate link and make a purchase, I earn a small commission which supports this educational website at no additional cost to you. Please see the disclosure policy for details.
Explore this: Children's Bibles and Devotions in Chinese, Korean, and English
Kid-friendly videos about Easter in Chinese
The following animated Easter videos are geared for children! Please consider pre-watching each short video to make sure they are appropriate for your family.
Peppa Pig Easter Egg Hunt 小猪佩奇 復活節兔子
The popular Peppa Pig cartoon has an episode about how to celebrate Easter with traditions like Easter bunnies and Easter eggs. Subtitles are in simplified Chinese.
Watch this: Top 15 Chinese Cartoons and Animated Kids Shows on YouTube
Easter – Bible App for Kids 复活节 – 儿童圣经软件
This 5-minute animated video was created by the free Bible App for Kids. It explains the history of Easter, from Jesus' arrest and nailing on the cross and then his resurrection. There are no subtitles for this Easter video.
Easter Around the World
Compiled by the Fu Jen Catholic University in Taiwan, this informative video shows an overview of how Easter is celebrated around the world. Easter traditions from countries like Brazil, Greece, and Bermuda are included. Subtitles are in traditional Chinese and English.
Celebrate Easter with Chinese crafts and activities for kids
Have fun celebrating Easter in Chinese!